Since David Turner Companies began, numerous projects have been published as well as have won a number of awards.
Most recently, the Home Building Association of Mississippi awarded David Turner Companies Best Renovation in the State for the past 3 years, Best Custom over 5,000 Sq/Ft for 4 of the past 5 years as well as the Grand Award for a home in Lost Rabbit.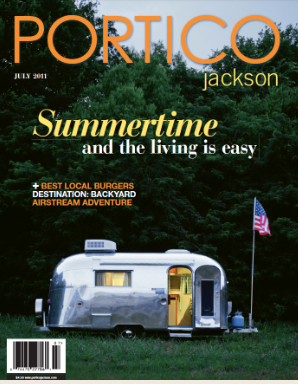 Portico Jackson, May 15, 2018
Something Old, Something New
Built in the early 1920s and spanning four generations, Gaby and Joel Fyke's home in Belhaven is more than just a house – it's essentially a time-capsule packed with memories of the last century.  "This house is special to me because it was my great-grandparents' house," said Joel Fyke. "My siblings and I were very close to my grandparents, Otho and Dorothy." So close, in fact, Joel named his daughter after Dorothy, and his sister's son is the namesake of Otho. 
Read More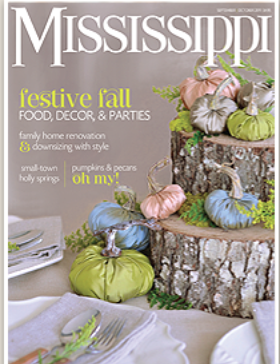 Mississippi Mazine, Janunary 1, 2014
Heirloom Home
A longside a creek that winds through one of Jackson's historic neighborhoods, the Greener home is nestled into the landscape. Considering that the home has been in the Stribling family for more than 60 years, when Betsy and Jason moved into the family estate in 2012, they wanted to honor tradition as well as create new spaces to suit their young family's way of life.
Built in 1949 by Ed Morgan and designed by Fort & White Architects, the mid-century modern house originally sat on 14 acres that Jason's grandfather Roger Wilson Stribling divided and sold in 1959, reserving five acres for his family home and garden.  ...
Read More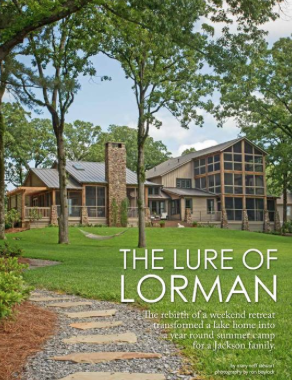 Mississippi Magazine, July 1, 2015
The Lure of Lorman
The tranquility of Lake Lorman as a restful weekend getaway has been luring homeowners Susan and Joel Herring from their hectic city life for years.
So recently, the couple decided to transform their 1970s ranch-style lake retreat into their permanent home.
Lake Lorman, located in Madison County, offered the couple and their four children an escape to relax and entertain in rustic elegance. ...
Read More